Intelligence and insights for the smart-home industry
June 2021
Welcome to Plume IQ, our reveal of data-driven intelligence and consumer insights from more than 2.5 billion connected devices, and over 55 million locations, managed by Plume's cloud platform.
Which devices show increasing needs for cyber-protection?
In the home-working era, consumers are more reliant on rock-solid cyber-security than ever. However, Plume data suggests that surprisingly it's not the device types more strongly associated with productivity, such as computers and smartphones, that have the most rapidly increasing cyber-protection needs. Our data shows that in the U.S., entertainment devices, and specifically Smart TVs, have seen the highest percentage growth in cyber-threats blocked—238% and 433% respectively. Meanwhile, Europe tops the geo chart with 658 threats blocked on average per household in May 2021.

Other Plume news

Liftoff in Germany!
We're thrilled to announce two major new partnership wins with Deutsche Glasfaser and BREKO eG in Germany! Deutsche Glasfaser is expanding its product portfolio to introduce Plume's Smart Home Services bundle to subscribers, and our relationship with BREKO eG brings Communications Service Provider (CSP) members in Germany the opportunity to launch Plume's SaaS Experience Management Platform in less than 45-days.
Read the news release >

Global channel expansion
We're delighted to announce our new partnership with EPS Global, a leading value-added distributor of products and services to CSPs. Our collaboration immediately expands the worldwide availability of Plume's SaaS Experience Management Platform, and empowers CSPs to monetize smart homes and small businesses by providing access to new, high-value, service propositions.
Read the news release >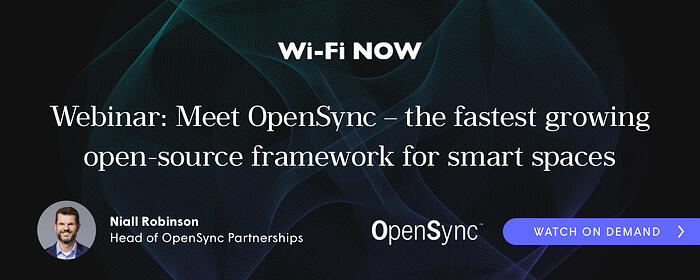 OpenSync independence
With silicon shortages a major area of concern for CSPs, Head of OpenSync Partnerships Niall Robinson joined Wi-Fi NOWto highlight the mitigating benefits of the fastest-growing framework for smart spaces. Robinson discussed how OpenSync can enable CSPs to extend the life of in-market Customer Premises Equipment (CPE), achieve hardware independence, and launch new cloud-driven services at unprecedented speeds.
Watch on demand >
Download the whitepaper >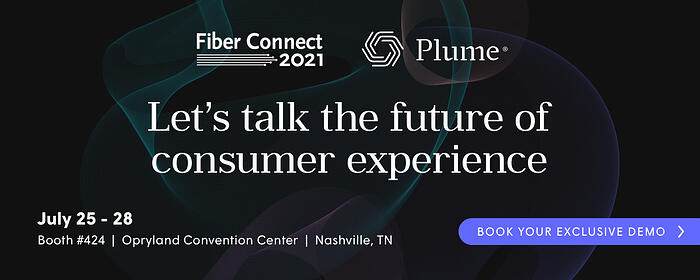 We're ready for Fiber Connect!
Plume is delighted to make a welcome return to in-person events at Fiber Connect 2021! CSPs will learn how to improve their fiber offerings, gain a competitive edge, and delight subscribers by creating exceptional experiences for smart homes and small businesses. Now is the time to move the conversation beyond speed and price—and start winning on customer experience!
Learn more & book your demo >

News round-up
Global semiconductor shortages have left manufacturers from many sectors scrambling in the past few months. Our latest article highlights how OpenSync eases the silicon-shortage pain.
Read the article >
SCTE published a paper co-authored by Plume's CTO Bill McFarland and Co-founder & VP Adam Hotchkissentitled "Adaptive WiFi—The network optimization standard" in its inaugural Technical Journal.
Download the paper >
We've launched a LinkedIn showcase to support our intelligent small business services offering WorkPass—you can find articles and insights dedicated to the unique needs of small business owners.
Follow today >