Intelligence and insights for the smart-home industry
July 2023
Welcome to Plume IQ, our reveal of data-driven intelligence and consumer insights from more than 2.5 billion connected devices, and over 55 million locations, managed by Plume's cloud platform.
Quality of experience consistently high
Over the last three months, Plume IQ has highlighted a growing Quality of Experience (QoE) risk for home networks globally by analyzing Plume Cloud data from 2H 2021 and 2H 2022. In April, we reported that data consumption was up by a minimum of 16% each day—that's an average daily increase of 21% when taken across the whole week. In May, we revealed that the average number of neighboring WiFi networks had increased by 11% as nearly 29 competed for the same air space in each home. While in June, we showed that the number of critical WiFi optimizations that our adaptive WiFi performed had risen by 21% per home.
Now for the big reveal. Despite the disruptive potential of rising load, congestion, and interference, Plume's QoE scores have remained consistently high. In fact, they have also increased by 1.2% over the study period. Our adaptive WiFi algorithms have smoothed-out potential impacts and maintained constant throughput to keep QoE scores and device experiences close to perfect.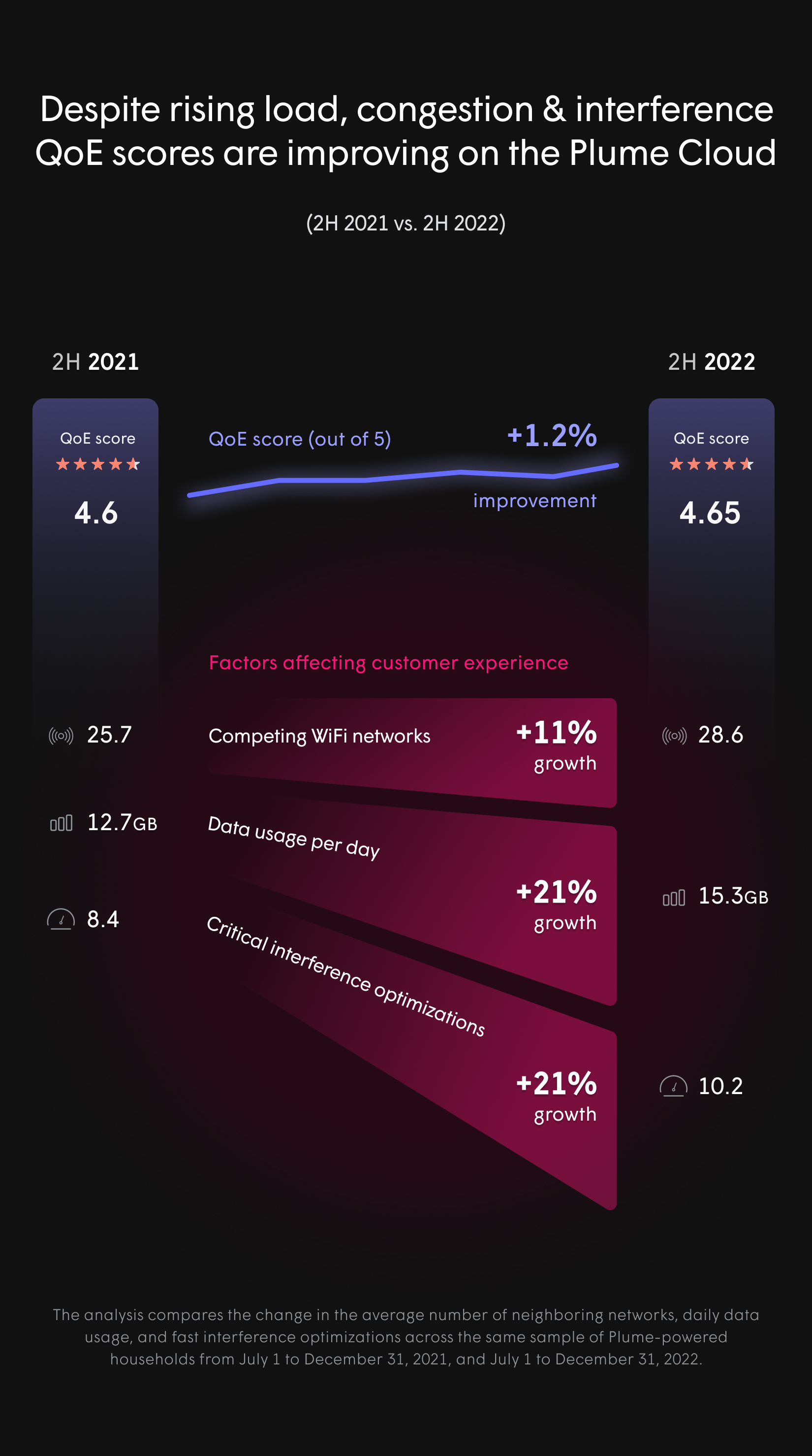 Other Plume News
Whitepaper: The only way to approach QoE
This month's data story highlights the challenges that service providers face in maintaining Quality of Experience (QoE) in the face of rising network interference, load, and congestion. This whitepaper sets out Plume's unique approach which has been proven to ensure that service providers can optimize connectivity in real-time and deliver exceptional experiences.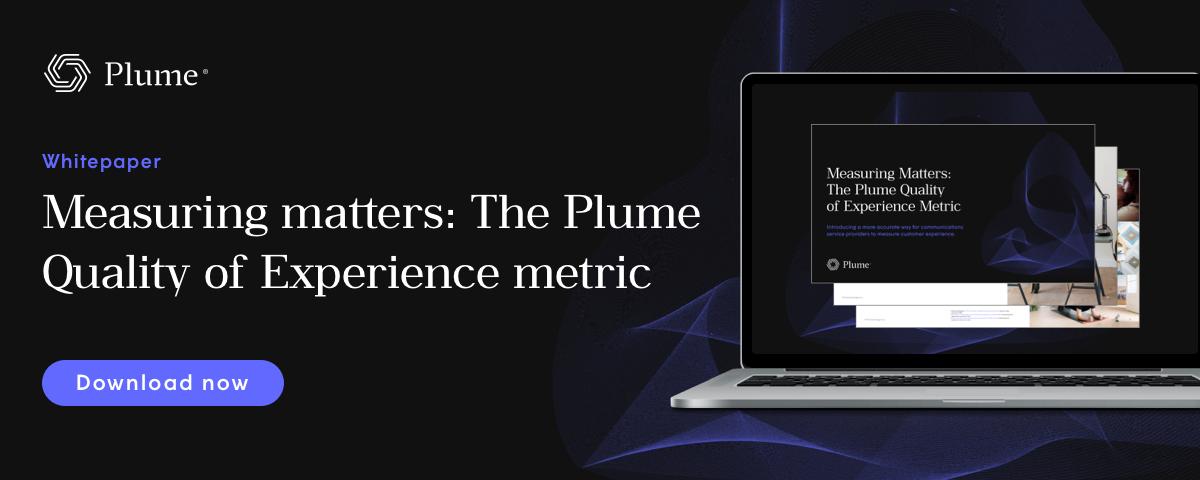 Next-level WiFi performance
We were excited to announce Full Stack Optimization, a set of AI-powered network features that optimizes wireless customer experience down to the application level. By accessing an unmatched global Software Defined Network, that now spans over 50 million locations, our AI algorithms benefit from the collective machine learning needed to optimize network performance and meet rising consumer expectations.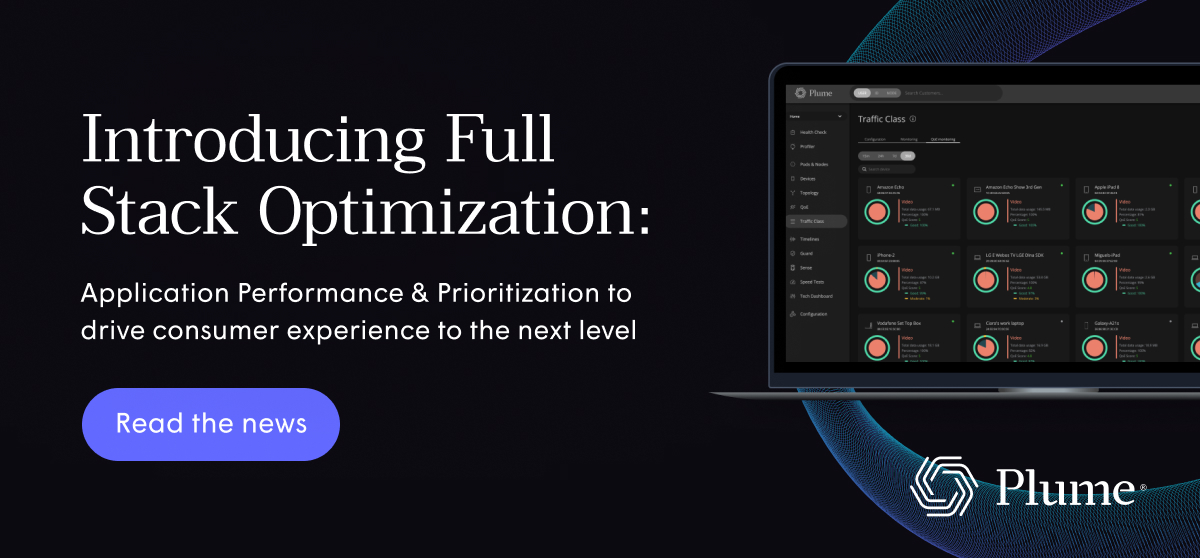 There's no limit for Sky
We're delighted to have worked with UK service provider, Sky, to help bring its latest broadband product to market. 'WiFi Max' uses intelligent cloud optimization to give users an optimal connection, adapting and evolving the flow of traffic to each device, offering stronger and more reliable WiFi coverage.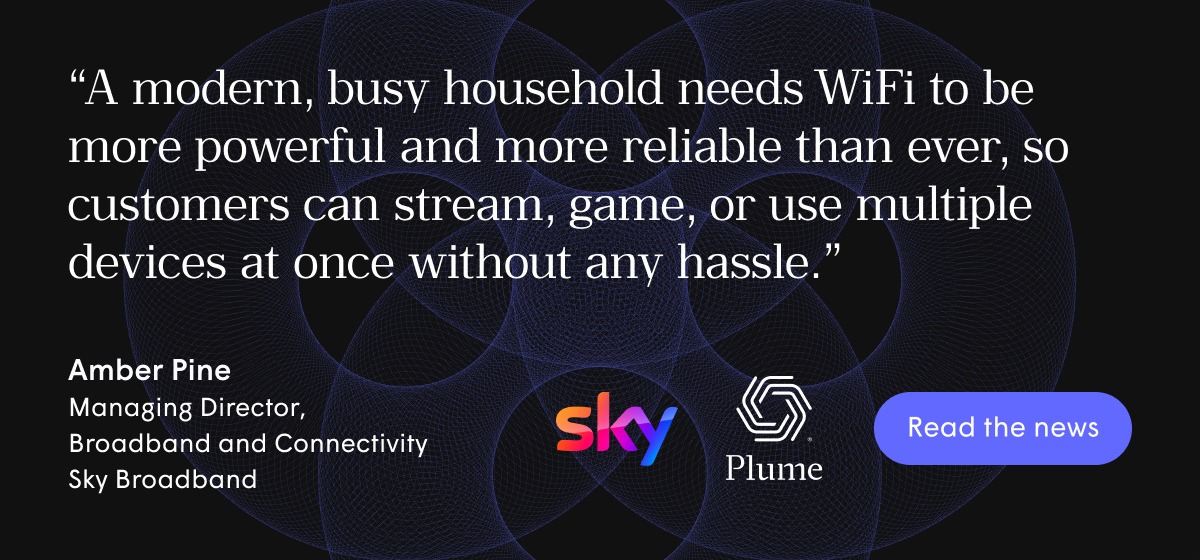 Please participate, partner, or pledge
We were thrilled to officially unveil Street Child as our charity partner for this year's #PlumeStrong Cycling Challenge as we aim to raise substantial funds for a large-scale response to the devastating Turkey-Syria earthquake. In just over a month, participants will tackle the challenging 774.4 km ride, with two-time Tour de France winner Tadej Pogačar leading out the peloton on the final day.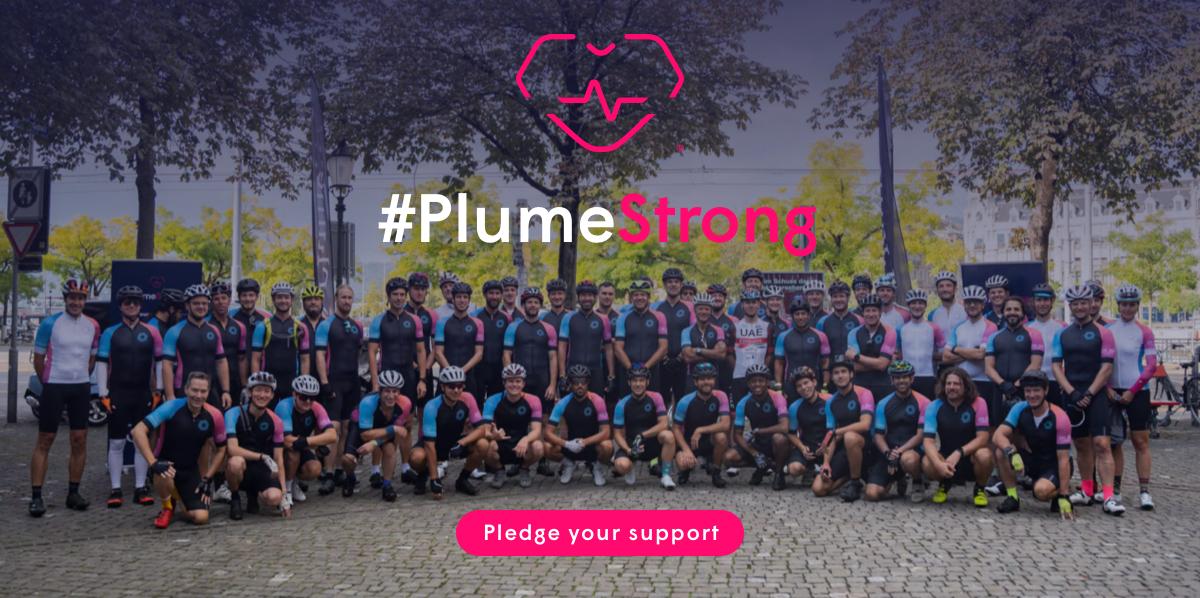 News round-up
The Editor of Broadband TV News, Julian Clover, reported on the launch of Sky's new WiFi Max service.
We were thrilled to scoop two Channel Vision 'Visionary Spotlight Awards' in the 'Cloud Computing and Data Center Innovation' and the 'WiFi & Fixed Wireless' categories.
WiFi NOW's Claus Hetting leverages Plume IQ data to highlight the growing interference issues in homes and the role that the 6 GHz frequency has to play in increasing WiFi capacity.