Intelligence and insights for the smart-home industry
October 2023
Welcome to Plume IQ, our reveal of data-driven intelligence and consumer insights from more than 2.5 billion connected devices, and over 55 million locations, managed by Plume's cloud platform.
Increasing cyber threats put home IoT devices at risk
Founded in 2004, Cybersecurity Awareness Month, held each October, is the world's foremost initiative aimed at promoting cybersecurity awareness and best practices.
Data analyzed from the Plume network reveals an increasing trend in cyber threat activity. From the second half of 2021 to the first half of 2023, our statistics indicate that malware attacks have increased by 35% in Japan and a staggering 80% in the United States. While total threats decreased slightly over this period in Europe, phishing incidents have increased by more than 347%.
For the first six months of 2023, Plume detected and prevented over 450 threats targeted at our customers' homes across the United States, Japan, and Europe. Guard, Plume's network-level security service, offers real-time cyber threat on average per month protection for smartphones, computers, and IoT devices - and is a built-in feature of Plume's HomePass app.
Learn more about Guard >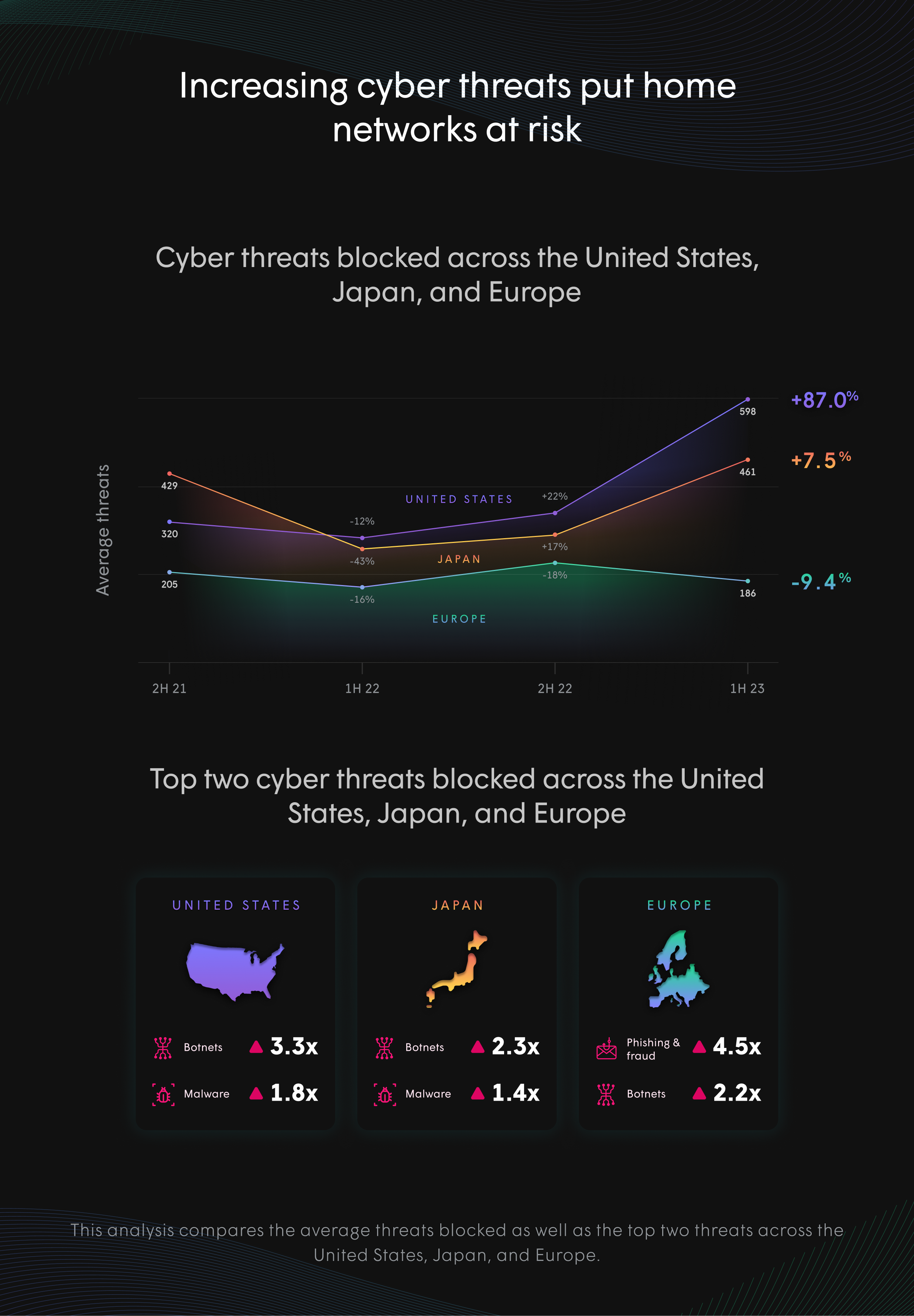 #PlumeStrong Cycling Challenge results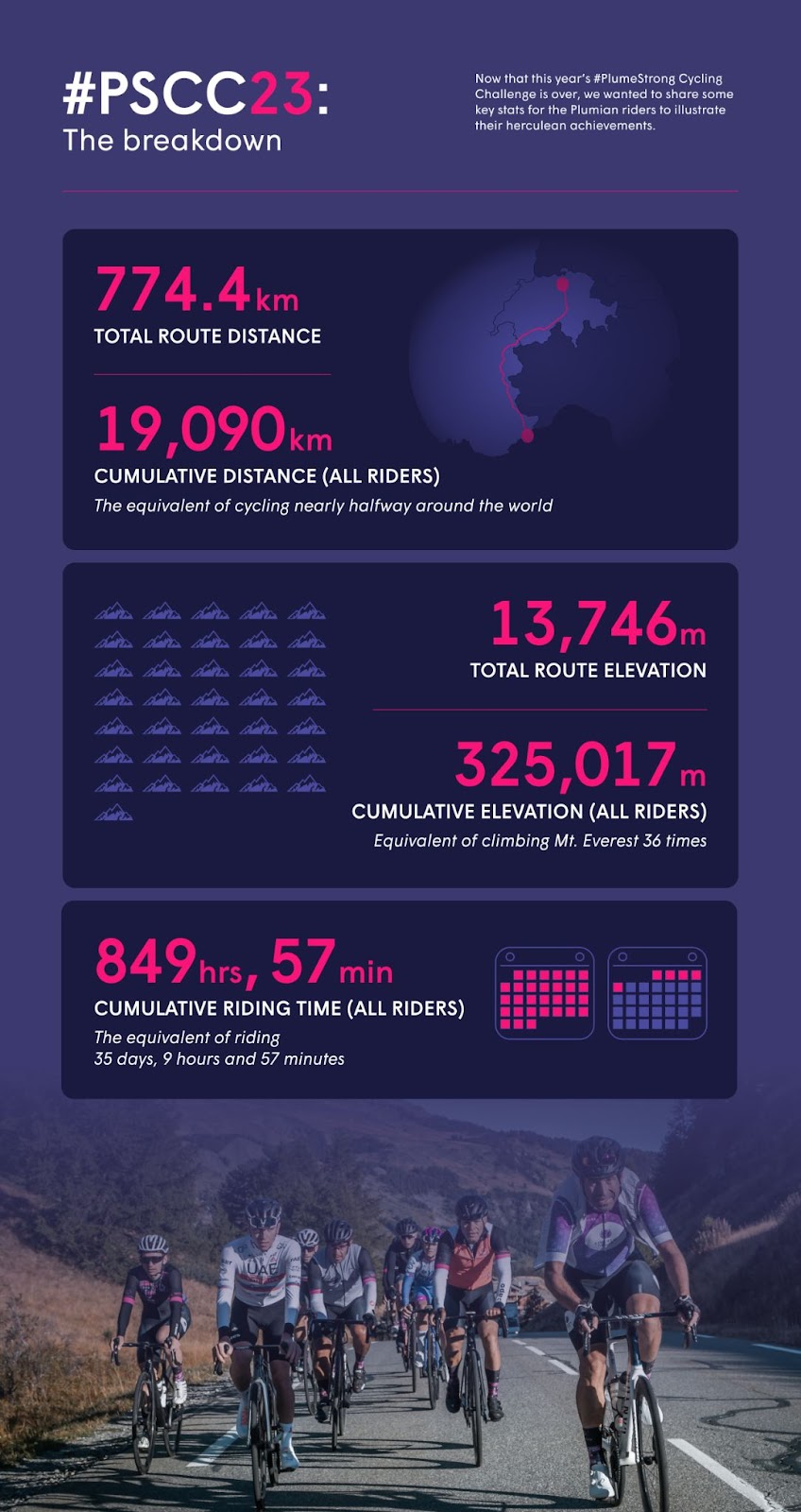 Mission accomplished
Plumian riders clocked up a massive 19,090 kilometers in distance and 325,017 meters of elevation to exceed our goal and help raise over €550,000. Every Euro will help to build a school and support hundreds of children affected by the devastating earthquake that hit Turkey and Syria in February 2023. We'd like to send a huge thanks to our riders, event partners, and all who donated to support this worthy cause.
Driving loyalty and retention
We secured the highly coveted 'Best SaaS Product for Loyalty and Retention' at the recent SaaS Awards 2023. Our cloud platform—featuring the Haystack Support Suite—enables service providers to take the necessary proactive steps to rapidly diagnose and resolve issues, leading to reduced support calls, happier customers, and reduced churn.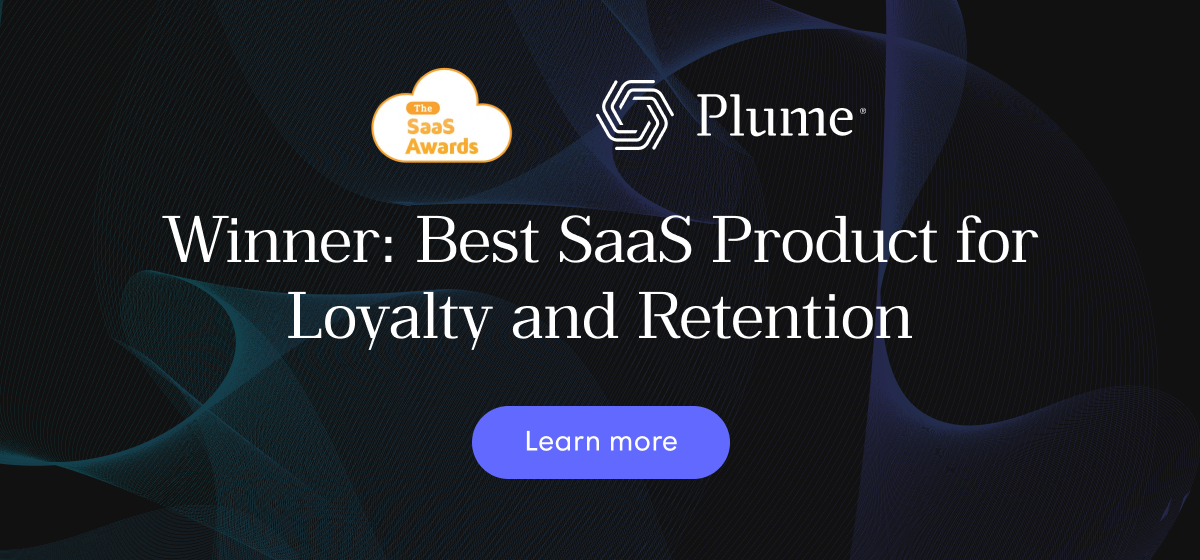 Cablenet case study
As the leading telecommunications provider in Cyprus, Cablenet wanted to meet the ever-evolving demand for smart, seamless, and uninterrupted internet connectivity. Their strategic partnership with Plume has transformed the internet experience for Cablenet's customers, landing Cablenet the coveted position of the #1 service provider for customer satisfaction.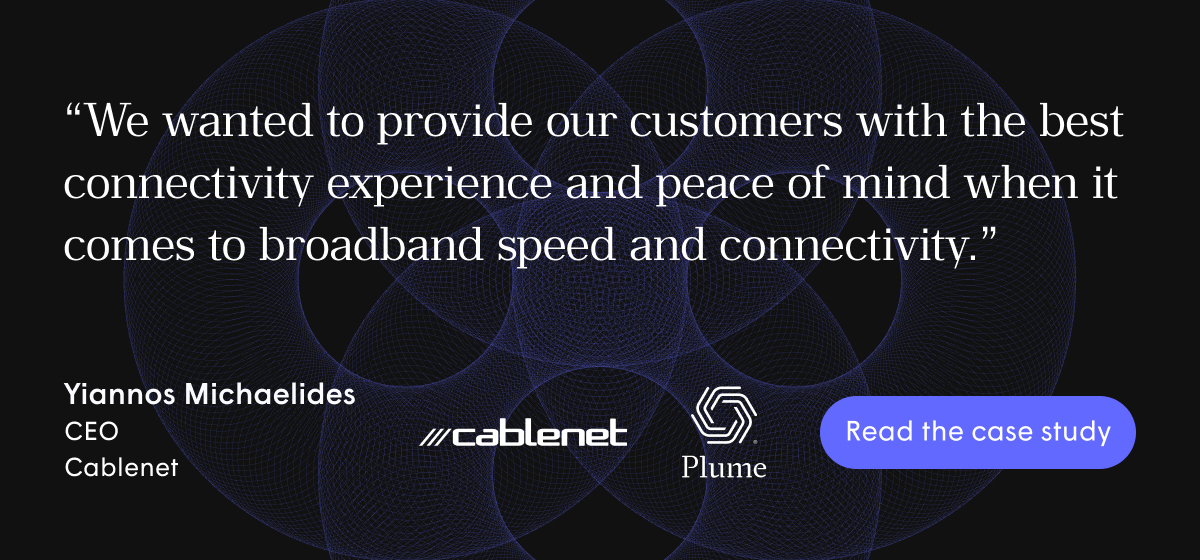 Haystack shoots for the stars
Our Haystack Support Suite secured a stellar 4 diamonds from Broadband Technology Report's Diamond Technology Reviews. Announced at Cable-Tec Expo in Denver, the judges rewarded Plume for an "excellent product with technical features and performance that provide clear and substantial benefits."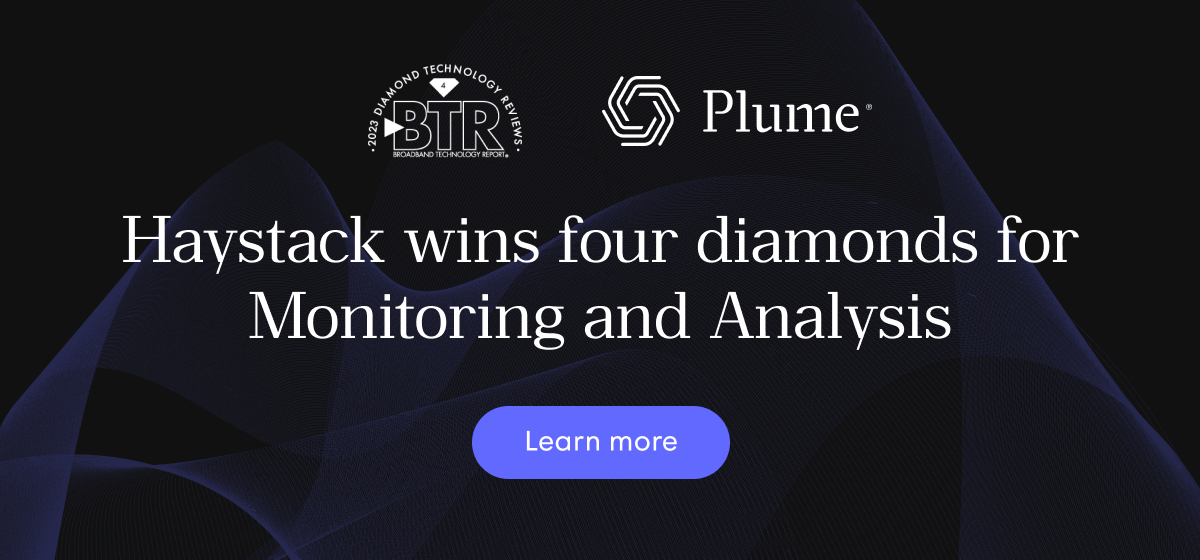 Community impact
Plume took home the 'Best Community Impact Award' at the recent Fiber Connect 2023 show. Along with Ciena and Heights Telecom, we presented a Proof of Concept exploring how service providers can rethink their approach to network architecture, leveraging disaggregation and virtualization to push network access closer to the user and deliver the scale and capacity where needed.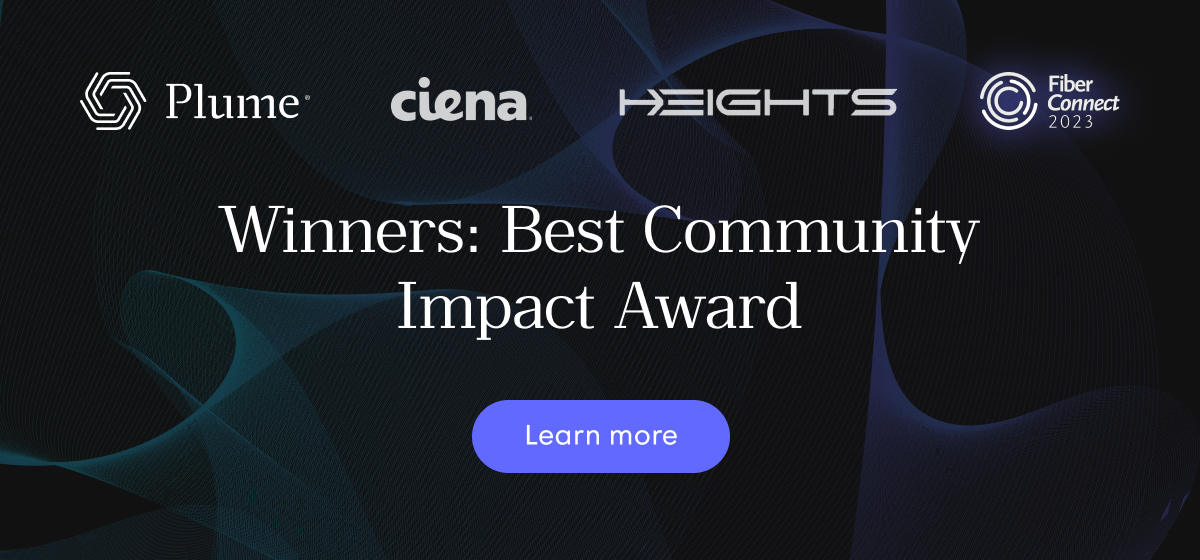 News roundup
Telecom TV reported on the latest home security enhancement to our 'Full Stack Optimization' application intelligence and awareness solution.
PezCycling News reported on why two-time Tour de France winner, Tadej Pogačar, supported and participated in the #PlumeStrong Cycling Challenge 2023.
Wi-Fi NOW's Claus Hetting spoke with Jasna Mihelj Coustaury, our General Manager of European Operations, ahead of the much-anticipated #PlumeStrong Challenge Ride 2023.