Intelligence and insights for the smart-home industry
August 2023
Welcome to Plume IQ, our reveal of data-driven intelligence and consumer insights from more than 2.5 billion connected devices, and over 55 million locations, managed by Plume's cloud platform.
Prime Day devices ignite competition
With a network reaching over 50 million locations powered by Plume, our expansive coverage allows us to capture crucial consumer trends across Europe and the United States.
This month we analyzed purchasing behavior during Prime Day, one of the premier online shopping events for electronics, especially connected devices like streaming gadgets, tablets, e-readers, cameras, and smart doorbells. Comparing 2022 to 2023 revealed intriguing shifts.
The data shows that while the US continues to drive significant Prime Day transactions, Europe is a rising force. Combined growth numbers for the two regions point to major surges of 16.1% in streaming devices and 32.2% in cameras and smart doorbells in 2023 from 2022.
Digging deeper, distinct patterns emerge. US shoppers snapped up indoor cameras at 22.8% higher rates, and smart doorbell sales jumped 28.7%. Europe saw a streaming frenzy - sales of 4K connected devices rocketed 78.7% and sales of non-4K connected devices grew 47.4%.
This surge ignites intense competition for consumer attention as devices vie for bandwidth like never before. With the evolving smart home environment, Plume's recently launched Full Stack Optimization is now a necessity, enabling measurement and prioritization of traffic at the application category level. This allows the modern connected home to thrive.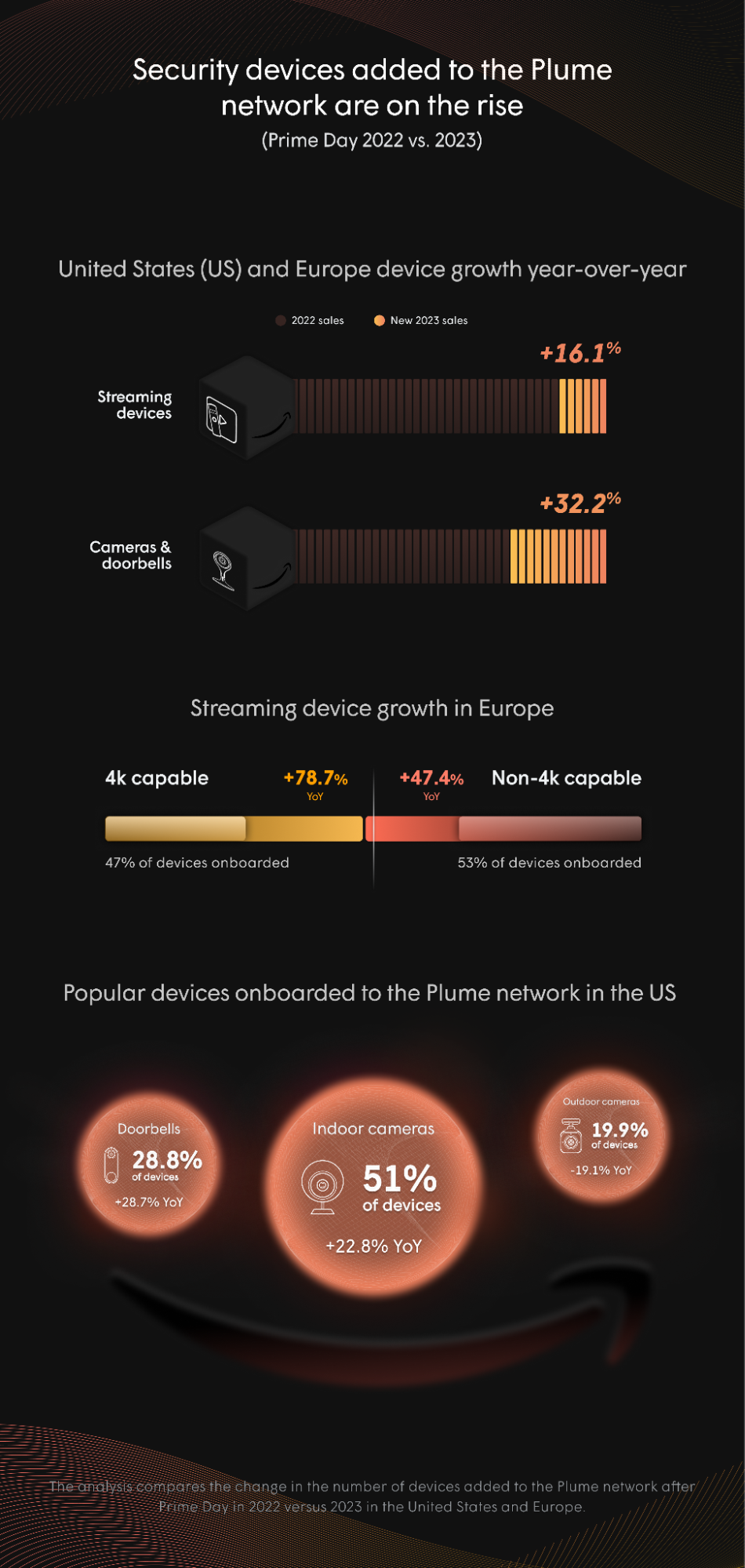 Other Plume news
First-of-its-kind enhancement
We were thrilled to announce a first-of-its-kind enhancement to Full Stack Optimization, our recently launched set of AI-powered network features enabling the measurement and prioritization of WiFi traffic down to the application category level. We can now automatically optimize home WiFi traffic and performance for popular 'home security' applications when people leave their Plume-powered homes.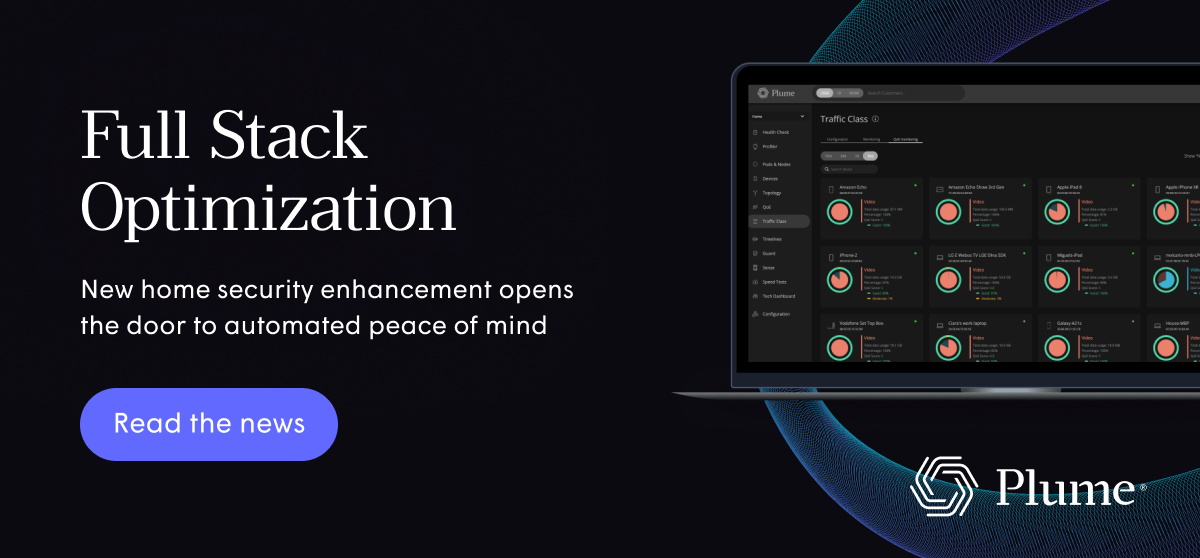 Expanded partnership
We were delighted to build on our partnership with NOS to successfully launch 'Wi-Fi Pro, Powered by Plume WorkPass', a new connectivity service for small businesses in Portugal and Madeira. Wi-Fi Pro equips small business owners with a purpose-built cloud-driven and AI-powered suite of connectivity, productivity, and security services to optimize network performance and fuel growth.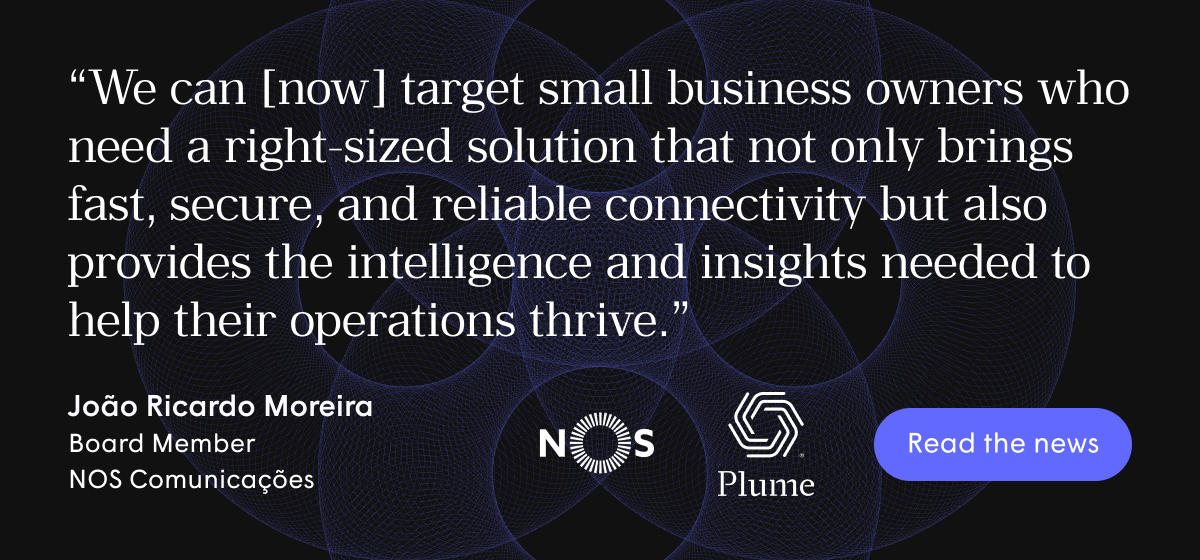 Riders ready? Pedals ready? Go!
This year's #PlumeStrong Cycling Challenge starts on Monday when participants will tackle the challenging 774.4 km ride to raise funds for children affected by the devastating Turkey-Syria earthquake. We aim to double last year's fundraising total and provide much-needed educational support to children in one of the most affected regions by building a brand new school in the region.
Learn more and please pledge your support >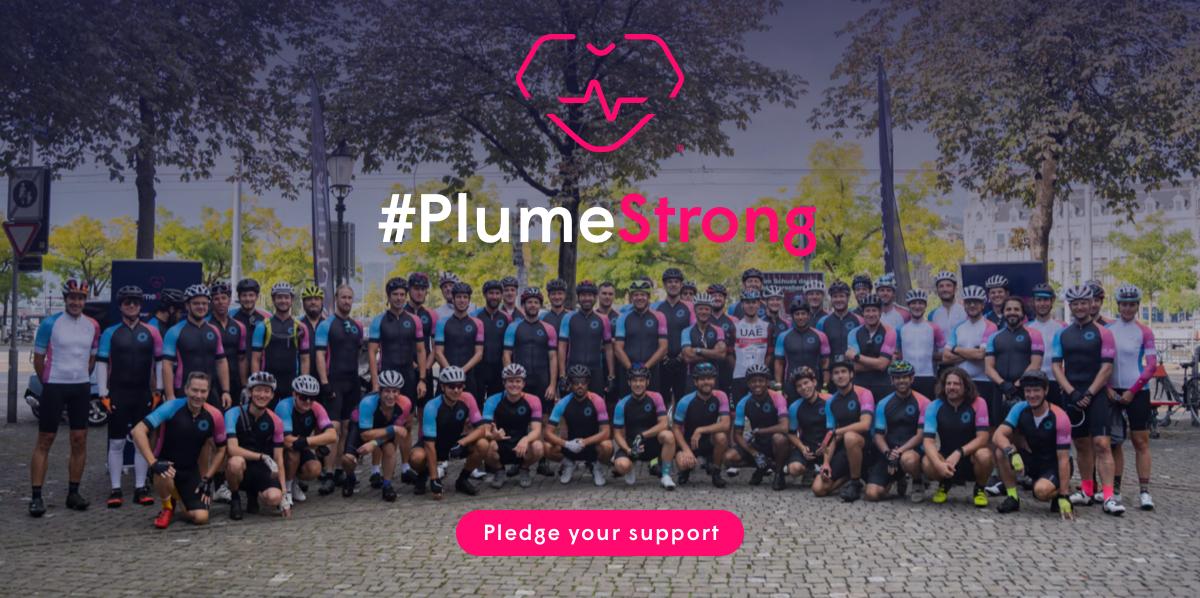 WorkPass opens up a new segment for Midco
We were excited to help Midco expand its services portfolio and bring 'Business Wi-Fi Pro, powered by Plume WorkPass' to customers throughout the midwest of the United States. The solution leverages our award-winning platform to meet the connectivity, productivity, and security needs of small businesses.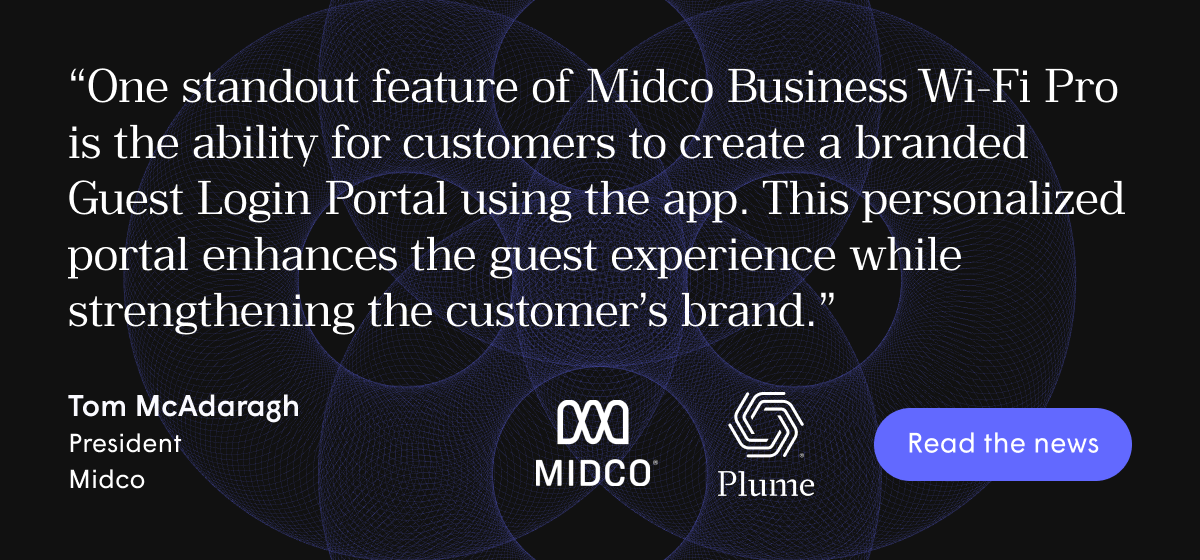 News round-up
Light Reading reported on our new 'Full Stack Optimization' offering that brings application intelligence and awareness to Plume-powered WiFi networks.
Telecom TV highlighted our exciting partnership expansion with NOS which saw the provider launch a new service for small businesses in Portugal and Madeira.
Wi-Fi NOW's Claus Hetting covered our recent tie-up with Sky for its WiFi Max launch and highlighted how our adaptive WiFi solution is helping to resolve load, congestion, and interference problems on consumers' home networks.