Intelligence and insights for the smart-home industry
May 2023
Welcome to Plume IQ, our reveal of data-driven intelligence and consumer insights from more than 2.5 billion connected devices, and over 55 million locations, managed by Plume's cloud platform.
Plume IQ–Interference: Neighboring WiFi networks up 11%
Our latest study of HomePass-powered smart homes revealed a significant increase in the number of neighboring WiFi networks—that is the number of other networks that each Plume home network can see, where the signal of the neighbor will create interference when communicating with devices.
When comparing the second half of 2021 with the second half of 2022, the average number of surrounding networks had increased by 11% to an average of 28.6 per home, globally. That's nearly 29 WiFi networks competing for the same airspace, leaving service providers and their customers with possible interference headaches that if not managed proactively, could lead to significant quality of experience (QoE) issues. At a regional level, the US saw the largest increase (+15.5%), followed by Europe (+8%) and Japan (+6.8%), with Japan recording the highest number of neighboring networks with 30.2.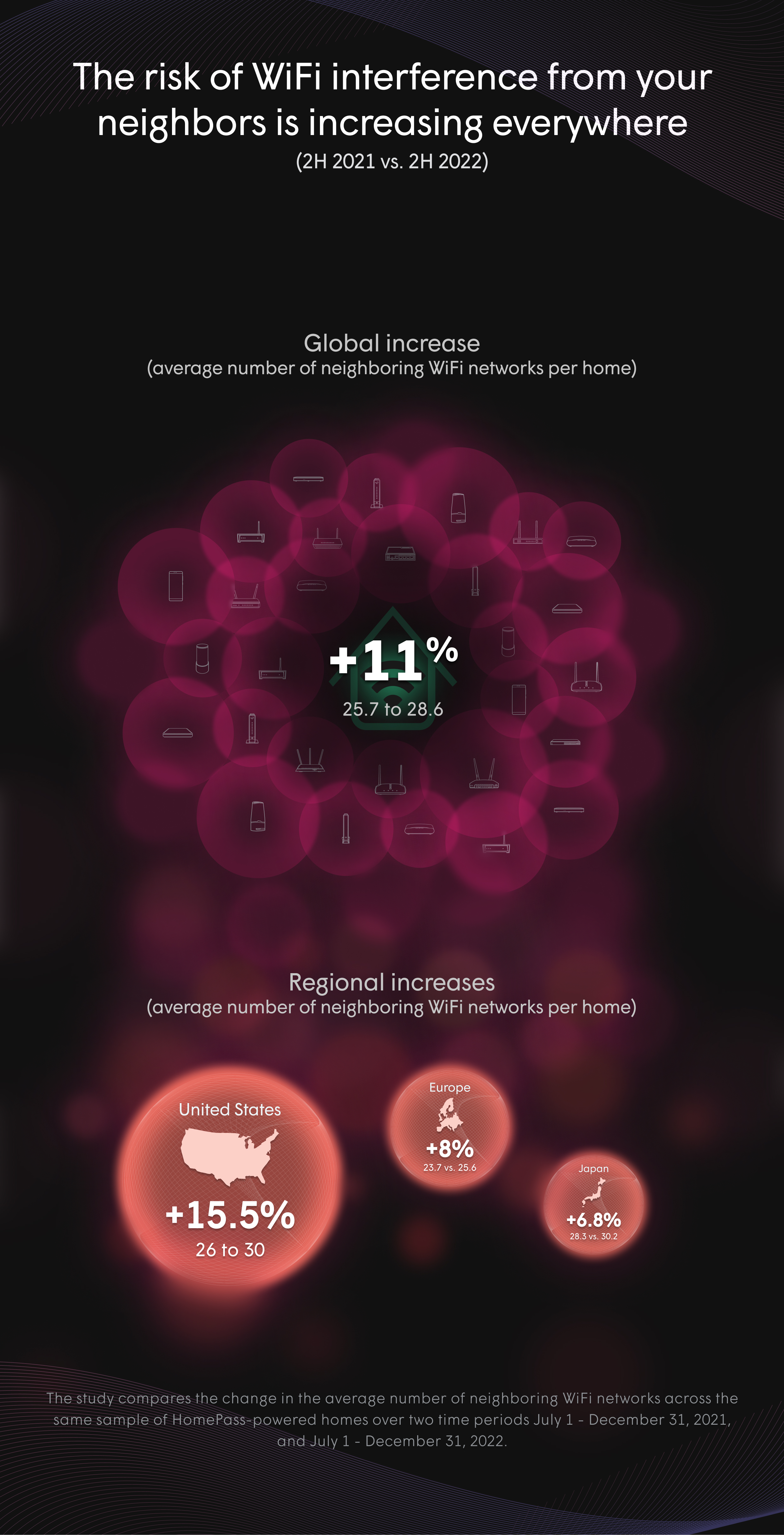 Other Plume news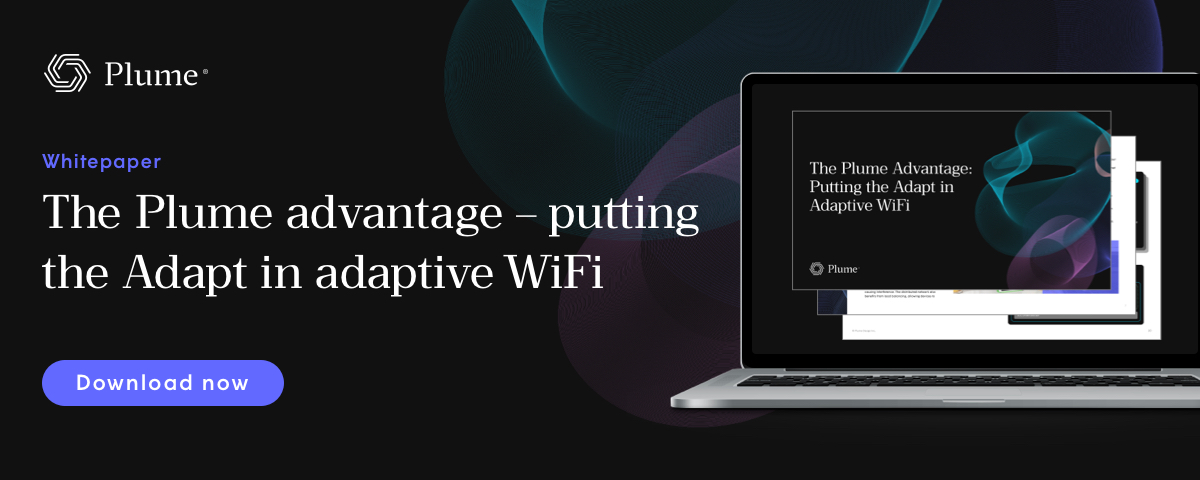 Whitepaper: Why adaptive WiFi is a must-have
Today's home WiFi works well only in some places, some of the time. Bringing a high-performing, consistent, and reliable experience to every corner of the customer's home requires a completely new architecture that can overcome the connectivity challenges facing consumers, including mitigating interference from neighboring WiFi networks.
Download now >

Smarter spaces drive growth
We're delighted to feature in Frost & Sullivan's Global Homes and Buildings Industry Outlook 2023. The report outlines how the 8.6% growth in the homes and buildings industry was primarily driven by demand for smart home devices, customer experience platforms, and the rising adoption of AI-driven smart building solutions.
Read the synopsis >

Fourth time for Fahri
We'd like to congratulate our Founder and CEO, Fahri Diner on being honored in Cablefax's Top 100 Operations Leaders for the fourth time! Fahri's vision continues to fuel our growth and delivery of innovative cloud-driven experiences that are enhancing the lives of millions of consumers worldwide.
Learn more >

Standing room only in Taipei
Plume was honored to sponsor the inaugural OpenSync Summit that took place recently in Taipei, Taiwan, as the open-source community welcomed a new era for cloud-driven services—114 delegates attended the sold-out event, with 59 companies represented from around the globe, and over 420 minutes of thought leadership presentations and Q&A.
Join us next year >

News round-up
Wi-Fi NOW's Claus Hetting commented on how the increase in data usage—up 16% in HomePass-powered homes 2H 2021 vs. 2H 2022—can affect the quality of the in-home WiFi experience.
Read the article >
Marc Landis, Editor of the Swiss publication CE today, called out how much Plume's solution improved his Sonos user experience (tip: hit 'translate' in your browser for English).
Read the article >
The Fast Mode's Ray Sharma reported on our new partnership with Telenet to launch a brand new WiFi system, 'Telenet 360° Wi-Fi', to consumers throughout Belgium.
Read the article >