Smart Home 2.0
A guide to Smart Home 2.0: from "nice to have" to necessity, how smart homes are shaping the future
by Plume Marketing Team
December 2020
The idea of Smart Home 2.0 can be an overwhelming one: houses and households are difficult enough to manage and keep track of as it is—why add an extra layer of technology to the mix? The truth is that as smart homes have evolved over time, they've stopped being an additional hassle and instead become an asset for effective life management.
Smart homes
By virtue of their name alone, smart homes can seem out of reach to some. While the technology behind them may be advanced, many of today's most valuable smart home features are completely accessible once you know a little bit about them. Before we get into what sets Smart Home 2.0 apart, let's take a look at what we know about today's smart homes.
What is a smart home?
At their core, smart homes are built around devices that add layers of functionality, automation, or connectivity to traditional home appliances. This could be anything from a sound system that automatically connects to your phone to a doorbell that takes a video of whoever rings it. Smart homes add new capabilities to your house while also streamlining existing features, such as having an alert sent to your phone when your laundry is finished. The foundation of any smart home is a robust wireless network, one that can handle the relatively high amount of broadband these homes require to function.
How do smart homes work?
Because smart homes are ultimately just the sum total of a given set of features, there's no single way that they "work." Instead, individual systems or devices have their own functionalities which homeowners can later integrate as they see fit. Those who invest in customizing their homes will find that doing so can ensure high levels of efficiency and convenience around the house.

Today's smart home elements
Smart homes are ultimately what people make of them—the only thing that's required is a powerful WiFi network. For those who aren't sure what they want theirs to look like, some of the most popular smart home elements in use today include:
Integrating and managing multiple systems can be challenging if not handled correctly, so anybody wanting to create a fully-fledged smart home should kick things off with a smart home assistant. Assistants can make it easier to access a variety of devices and most existing virtual assistants—Alexa, Siri, Google Assistant—can be integrated seamlessly into a smart home.
Smart homes aren't only about the convenience—they can also incorporate some serious, protective features like beefed-up security systems. Doorbells that capture video, sensors that automatically alert you when certain doors or windows are opened, and encrypted keypads can all be integrated into your smart home, making you safer in the process.
Smart thermostats are of particular interest to those setting up a smart home, as they are truly an investment more than a purchase—when used properly, they can pay for themselves in saved energy costs. Smart thermostats adjust the temperature as efficiently as possible and can even be programmed to adjust for when you're out of the house, making a notable dent in your bills.
With smart TVs, you can do a lot more than watch cable. Most smart TVs can be integrated into your existing smart home systems, allowing you to switch between Netflix, security cameras, and a baby monitor at the click of a button—making them a great central node of your smart home network.
More of a convenience than a necessity, smart home lighting can transform a space for a relatively low cost. Smart light bulbs can be controlled directly from your phone, changing colors to fit certain moods or automatically turning off after a set period of time. In addition to allowing for customized lighting, the energy-saving capabilities on smart bulbs can help slash your electricity bill.
Smart home speakers are much like smart light bulbs: by connecting directly to your devices, they can be controlled simply and easily through your phone. Even something as commonplace as a bluetooth speaker could be considered part of a smart home device network.
Your toaster, microwave, coffee maker, and so much more — there's a "smart" version of almost every appliance out there, each with different features and functionalities. Do a sweep of devices online to see what may fit nicely into your smart home.
Traditional WiFi networks simply can't keep up with the demands of today's smart home, never mind Smart Home 2.0. HomePassTM from Plume features adaptive WiFi technology, which runs circles around traditional or even mesh WiFi systems. Plume's AdaptTM service can track and adjust broadband delivery based on usage, ensuring that each of your devices gets exactly the share of the network it needs to operate–no more, no less. You can't call it a smart home without having it built on the most efficient WiFi system.
Limits of today's smart homes
As convenient as f smart homes may seem, their features are rarely groundbreaking. It's hard to claim that they offer serious quality-of-life boosts, and the inefficiencies they eliminate are often minor at best. Over time, however, a new version of the smart home has emerged. It includes all of the existing features while significantly widening the scope of what a smart home can be: enter Smart Home 2.0.

Smart Home 2.0
If you're having trouble distinguishing between current smart homes and Smart Home 2.0, don't worry—they have more in common than not. But it's the slight differences between the two that make all the difference.
The evolution of smart homes
Whereas traditional smart homes emphasize convenience, Smart Home 2.0 is all about complete and total transformation. The features that define Smart Home 2.0 are designed to fundamentally streamline and facilitate daily life, not just negate the need to flip a light switch. More than just a step up for tech-integrated homes, this is the direction all homes will soon be headed in. This might all sound very high-minded and vague, but these features can have tangible benefits for the people who use them.
Potential Smart Home 2.0 elements
To understand exactly what a Smart Home 2.0 is, you need to understand what it can do. Some of the potential features include:
Home automation
If there's a single core principle at the heart of Smart Home 2.0, it's automation: anything your typical smart home could do, streamlined and performed without any input from you. Think of it not as a tech-infused house, but as a home with the capacity to make your life easier in every way.
Movement monitoring
What if, instead of turning on lights, speakers, and appliances directly from your phone, your home could do all of that for you? The next generation of smart homes can track where you are in your house via WiFi wave (no invasive cameras!) and adjust everything accordingly—temperature, lighting, sound, and more. Not only does this represent the next step in maximizing domestic convenience, it also achieves peak energy efficiency, using it only where it's needed.
Service tracking
Homes, even the smartest among them, break down. Calling and scheduling people to come and repair everything that goes wrong is a huge time drain—one that the next generation of smart homes can efficiently plug. By monitoring the functionality of your house's key utilities, your Smart Home 2.0 can alert the appropriate service team and schedule a repair time, all with minimal effort on your part.
Smart scheduling
Of course, you wouldn't want your home inviting a plumber to come over the night you're hosting a dinner party! Thankfully, with the right integration, it would know not to do that. Your schedule could be uploaded directly to your Smart Home 2.0, allowing all necessary alerts and activities to be arranged around your existing obligations.
Added cyber-security
Standard smart homes, as advanced as they may be, still have a number of digital vulnerabilities baked into their systems. The newest generation of smart homes beef up this security significantly, adding AI defenses to their cyber-security networks to ensure that no malicious actors can find their way into your home—digitally or otherwise.
Customized WiFi and device control
Only top-notch systems will have the ability to control WiFi access. Have a distant relative staying the night? Give them a specific password that only lets them connect to certain devices. Have a young teen? Set internet time limits on their personal devices. Smart Home 2.0 should make it easy to protect your system while also protecting your family.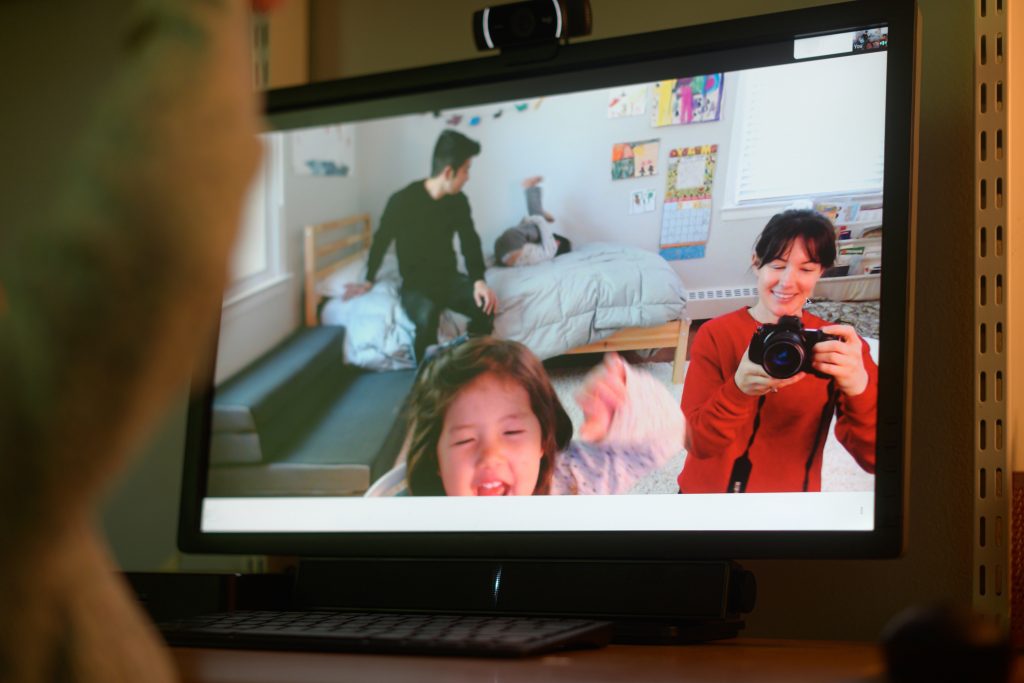 Smart Home 2.0 and wireless networks
The second wave of smart homes is even more reliant on a self-optimizing wireless network than the first. While this may sound like a problem for some, we have risen to the challenge by developing an adaptive WiFi system. AdaptTM is the only wireless network solution capable of managing the fluctuating demands of Smart Home 2.0. Through top-of-the-line technology, the suite of services we've developed for our HomePass members is helping facilitate the next generation of smart homes. Learn more about how HomePass can help you take your smart home to the next level.