Intelligence and insights for the smart-home industry
October 2022
Welcome to Plume IQ, our reveal of data-driven intelligence and consumer insights from more than 2.5 billion connected devices, and over 55 million locations, managed by Plume's cloud platform.
Which devices dominate the OpenSync universe?
Four years ago, we made OpenSync available as an open-source, silicon-to-service framework. It is now the go-to platform for the broadband industry, with over 350 CSPs relying on it globally to provide cloud-driven services for 43 million locations, with a staggering 890 petabytes of data managed every day.
Earlier this month we celebrated surpassing a key milestone as more than 2 billion connected devices have been managed on OpenSync-powered networks! So, we dipped into data from the ever-expanding OpenSync universe to determine the brands and devices that have proven to be the most popular over time.
At the brand level, Apple dominates with a 54% share while smartphones are the most popular devices with 40.9% of the deployed base. The iPhone family is the smart home users' go-to product with 15.1%. When drilling down to specific models, Apple's MacBook Pro (5.7%) beats Microsoft's Xbox One (4.7%) to the top spot.
Learn more about OpenSync's fourth anniversary >

Other Plume News

Uprise is here to transform MDU services
On October 18 at Network X we announced Uprise, our new services suite developed for the unique needs of Multi-Dwelling Units (MDUs)! With the multifamily and MDU markets experiencing high growth, and by harnessing the power of the cloud and AI, Uprise empowers property managers, building owners, and CSPs to massively improve the broadband experience for tenants.
Read the press release >

Hola, Puerto Rico!
We're delighted to continue our global expansion and partner with Liberty Latin America to bring our Smart Home Services suite to Puerto Rico! Liberty Communications of Puerto Rico is the first large-scale deployment of Plume's SaaS Experience Platform and cloud-driven digital services in Latin America!
Read the press release >

Plume on top for customer satisfaction
We're honored that Frost & Sullivan recognized Plume with its 2022 Customer Value Leadership Award! From its research, Frost & Sullivan concluded that: "Plume incorporates customer-focused strategies and exemplifies best practice implementation. It consistently improves client satisfaction by identifying and addressing users' pain points, thereby maintaining loyal relationships."
Learn more >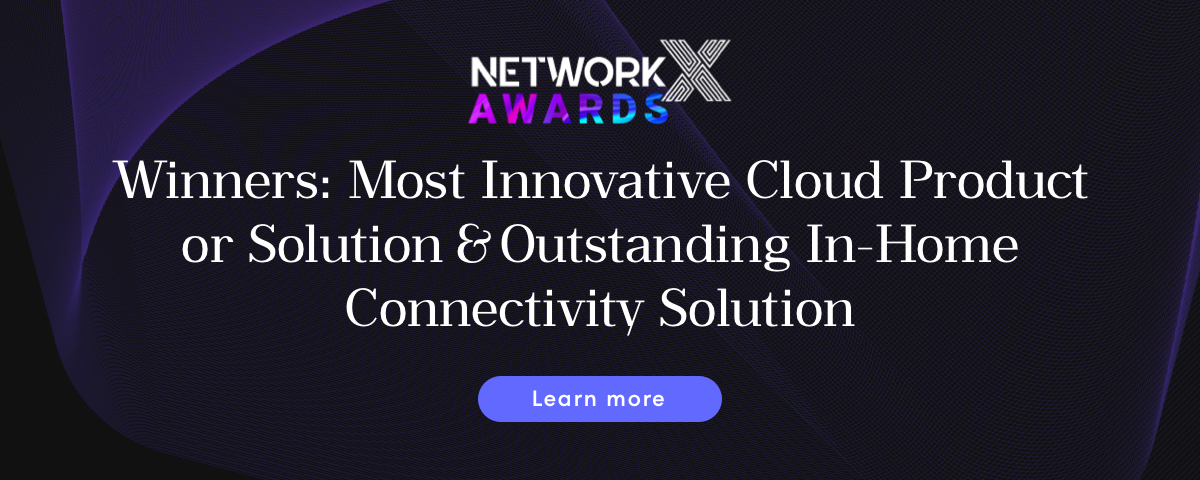 Doubling down at Network X
We're thrilled to have received two accolades at the Network X Awards! Our SaaS Experience Platform—which leverages OpenSync—won 'Most Innovative Cloud Product or Solution' and 'Outstanding In-Home Connectivity Solution'. We'd like to thank our team, our service provider customers, our partners, and our end users as we jointly celebrate this unique 'double'!
Learn more >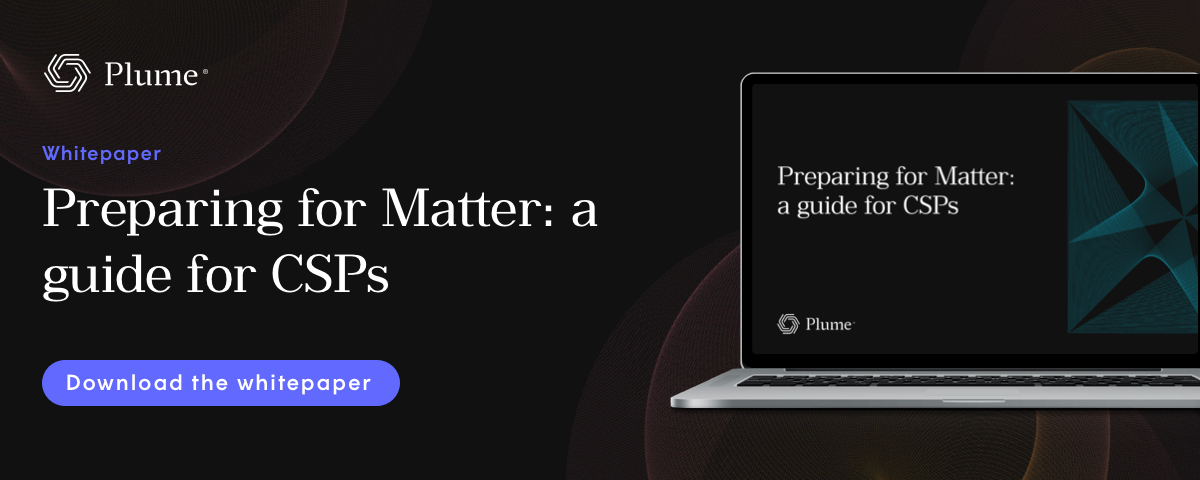 New whitepaper: Why does it Matter?
Matter, the new standard by the Connectivity Standards Alliance, promises to solve the communications industry's fragmentation problems and deliver smart home users the device interoperability they crave. But what do CSPs need to know to prepare for it? We answer all the questions in our latest whitepaper.
Download the whitepaper >

News round-up
Our VP of Customer Solutions, Adam Hotchkiss discussed the Matter specification with Wi-Fi NOW's Claus Hetting, and how it will allow Plume to bring sophisticated automation and energy management services to the home.
Read the article >
Leo-Geert Van Den Berg, VodafoneZiggo's Director of Fixed Technology discussed how our partnership is already improving the in-home connected experience for its subscribers.
Read the article >
We were thrilled that #PlumeStrong partner and two-time Tour de France winner Tadej Pogačar joined #PSCC22 this year! CyclingTips's Kate Wagner sat down with him at the event to discuss the 2022 Tour de France and his future career.
Read the article >