Intelligence and insights for the smart-home industry
July 2022
Welcome to Plume IQ, our reveal of data-driven intelligence and consumer insights from more than 2.5 billion connected devices, and over 50 million locations, managed by Plume's cloud platform.
Which brand rules the productivity space?
This month, we complete our brand popularity series as we plumb the depths of computers and tablets, the second most popular connected device category across our cloud-driven network when combined.
We can reveal that globally, productivity powerhouse Microsoft rules the combined computers and tablets category—a massive 77% of households have one or more Microsoft-branded devices, followed by Apple with 48%, and Samsung with 13%. A potential sting-in-the-tail for Apple is that even in homes where iPhones are dominant, a higher percentage of computers and tablets are Microsoft branded (41% vs. 33%), indicating that users are less devoted to the single iOS device ecosystem.
Microsoft is even more dominant in homes where Samsung and Google smartphones are most popular, with 45% and 42% of computers and tablets being Microsoft branded in those homes respectively. Where Samsung is the dominant smartphone brand, only 13% of computers and tablets are Samsung branded, and in homes where Google is the dominant smartphone brand, only 9% of computers and tablets are Google-branded.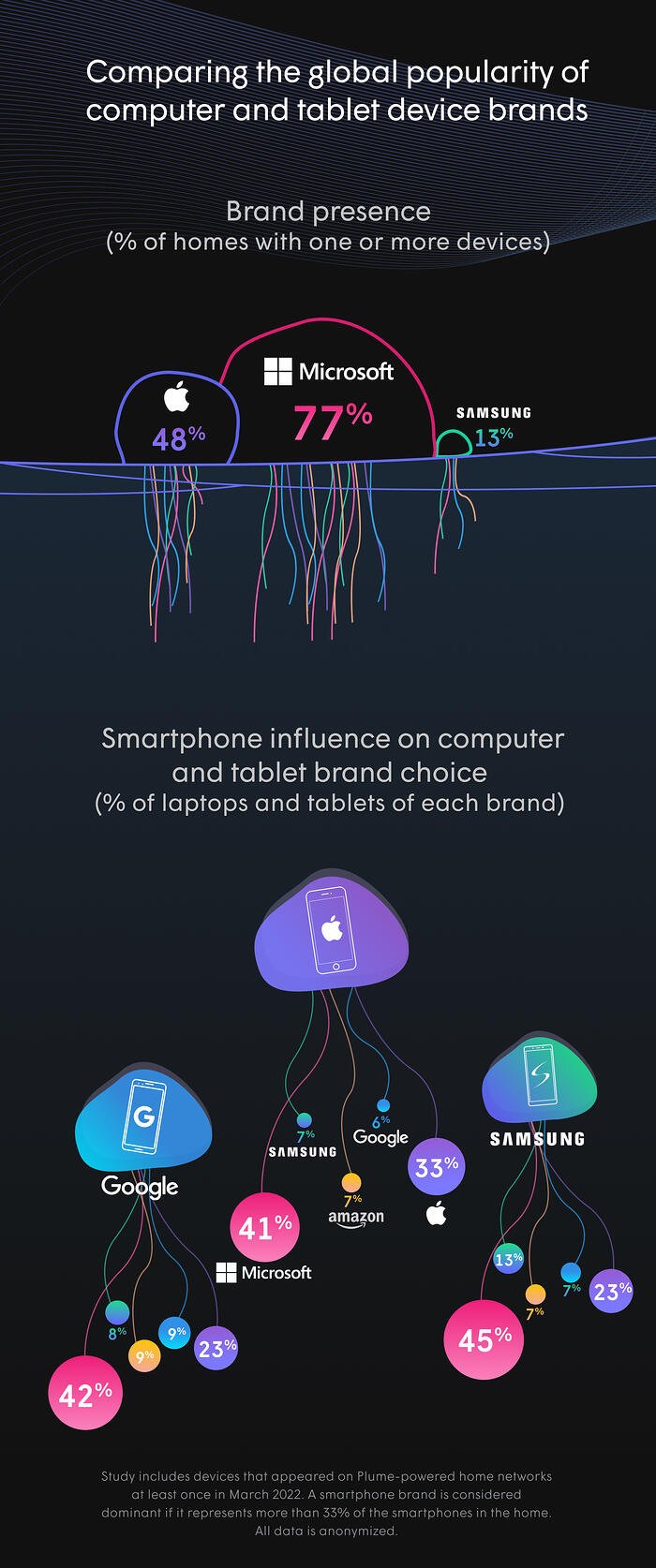 Other Plume news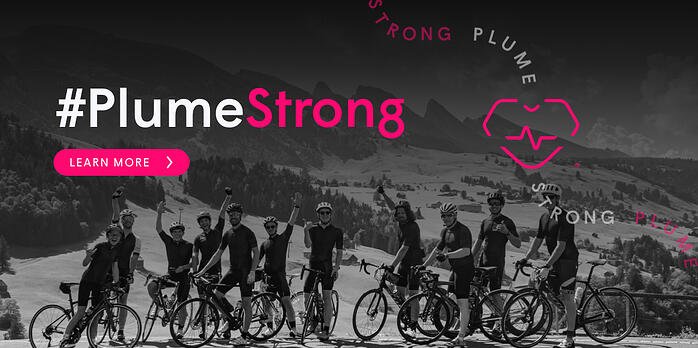 Ready to ride?
Join Plume and two-time Tour de France winner Tadej Pogačar September 5–9 for an epic cycling challenge through Switzerland to help refugee children in Ukraine and Moldova access safe education programs. We have multiple corporate sponsorship programs available but be quick as registration is closing on July 31!
Learn more >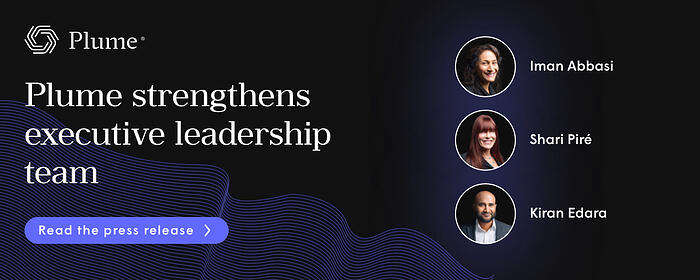 Strengthening our team
We're delighted to have announced three new appointments that strengthen our executive team: Iman Abbasi, Chief Human Resources Officer, Shari Piré, Chief Legal and Sustainability Officer and Kiran Edara, Chief Development Officer. As leaders in their fields, each brings the expertise and experience needed to help drive Plume to even greater heights!
Read the press release >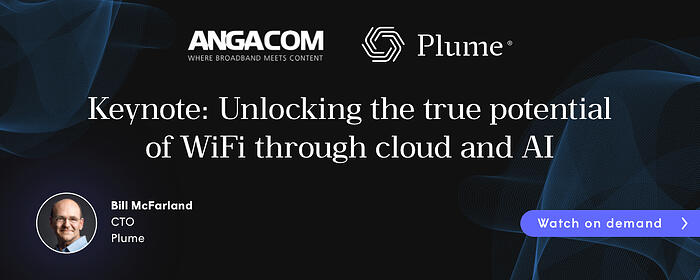 Unlocking the power of WiFi
Plume CTO (2015-2022) Bill McFarland took to the stage atANGA COMto highlight why the latest WiFi technologies need sophisticated cloud- and AI-management in order to unlock their true potential. In this keynote, he discusses the steps that service providers must take in order to deliver optimal subscriber experiences.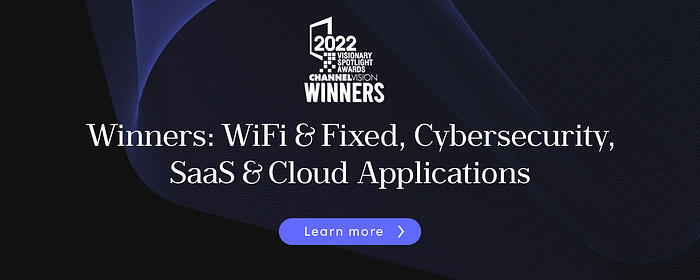 Triple whammy!
We were thrilled to scoop a triple win at ChannelVision's Visionary Spotlight Awards that celebrate the best solutions in the areas of voice, data, access, managed and business services. Plume's SaaS Experience Platform—which leverages an array of Smart Home Services—won in the WiFi & Fixed, Cybersecurity and SaaS & Cloud Applications categories.
Learn more >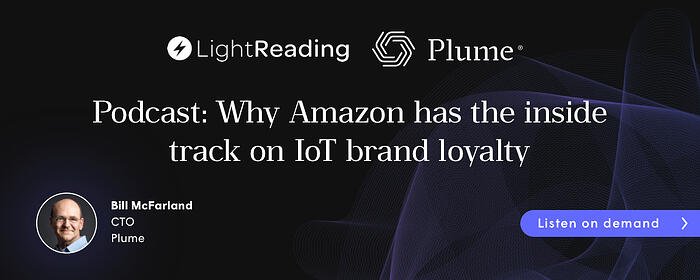 The true value of data
In Light Reading's recent podcast, Plume CTO (2015-2022) Bill McFarlanddiscussed our latest Plume IQ market study and insights with Senior Editor Jeff Baumgartner and Editor-in-Chief Phil Harvey, highlighting the influence of brand and ecosystem on IoT device deployments, and the high value that data brings to service providers.
Listen on demand >

News round up
In our latest article, we reveal five reasons why CSPs should move service delivery to the cloud.
Read the article >
In an interview with Wi-Fi NOW's Claus Hetting, Plume CTO (2015-2022) Bill McFarlandrevealed the inner workings of home WiFi optimization.
Read the article >
The Hearupfeatured Plume's SuperPods as one of '10 easy home improvement ideas' to bring reliable and fast WiFi to remote workers and busy teens.
Read the article >