Intelligence and insights for the smart-home industry
August 2022
Welcome to Plume IQ, our reveal of data-driven intelligence and consumer insights from more than 2.5 billion connected devices, and over 55 million locations, managed by Plume's cloud platform.
Latest smart home market trends revealed
This month, we bring you our first biannual Plume IQ Smart Home Market Report that provides comprehensive insight and intelligence about the growth of the smart home sector, including the changing popularity, penetration, and usage of connected devices and home networks.
The report analyzes data from the 41 million homes managed by the Plume Cloud across the US, Europe and Japan, comparing the periods January to June 2021 and January to June 2022. Here's a taste:
Consumers' growing appetite for IoT and smart home technologies shows no sign of slowing down: Globally, the average number of connected devices per home is currently at 17.1, up 10% from 15.5 in the first half of 2021.
Major growth in device volumes and types: Smartphones remain the most popular device in Plume-powered homes, averaging over six per household across all locations, including "guest" devices that are allowed access to the network.
Data consumption is on the rise but not for fitness bikes or computers: Plume saw an upward trend (11%) in data consumption across the Plume Cloud. However, the biggest decrease in data consumption is seen in the fitness bikes category—down by 23%. The computers category was also down by 7%.

Other Plume news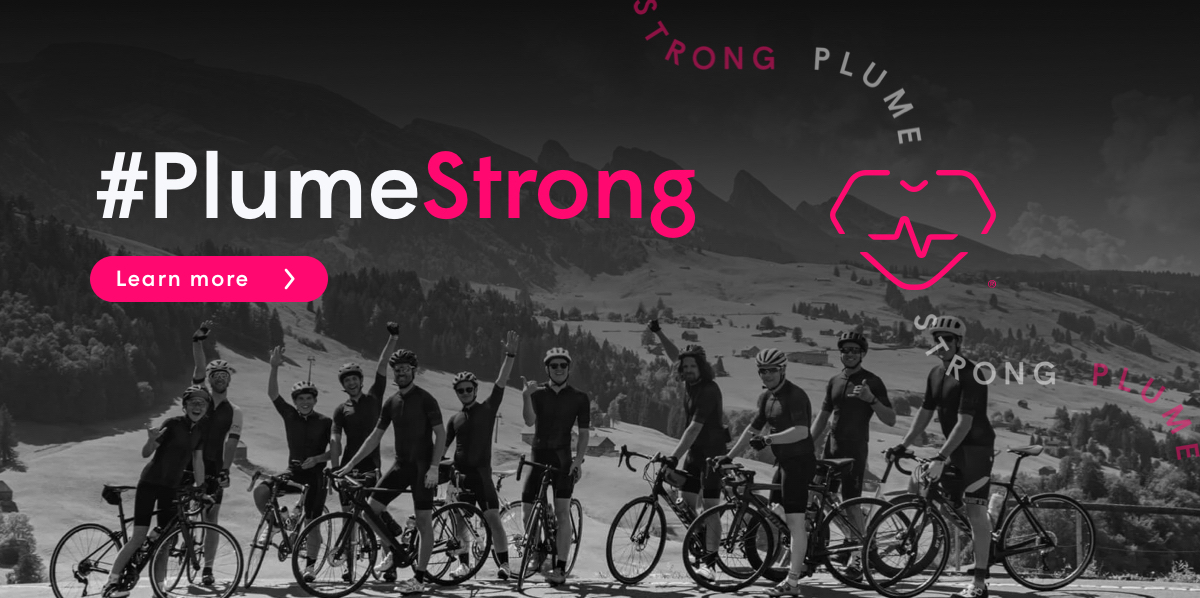 The countdown begins
Anticipation is building ahead of the #PlumeStrong Cycling Challenge 2022, September 5–9, where riders—including two-time Tour de France winner Tadej Pogačar—will take on an epic cycling challenge through Switzerland to help refugee children in Ukraine and Moldova access safe education programs. It's not too late to support the ride and become a corporate member or donate.
Learn more >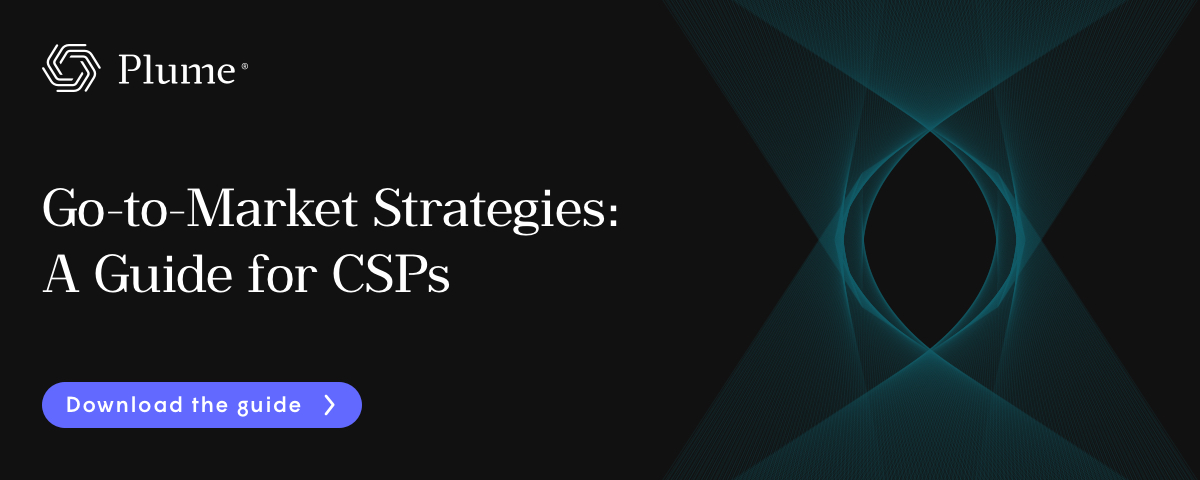 New guide: Go-to-market strategies
Internet connectivity is now an expectation, broadband a commodity, and traditional network bundles are dead. To be ready for a future filled with agile new competitors, Service Providers must re-evaluate their business models to roll out, at scale, customer experiences that exceed expectations. Our latest guide explores different approaches for delivering new services that best match CSPs' business goals.
Download the guide >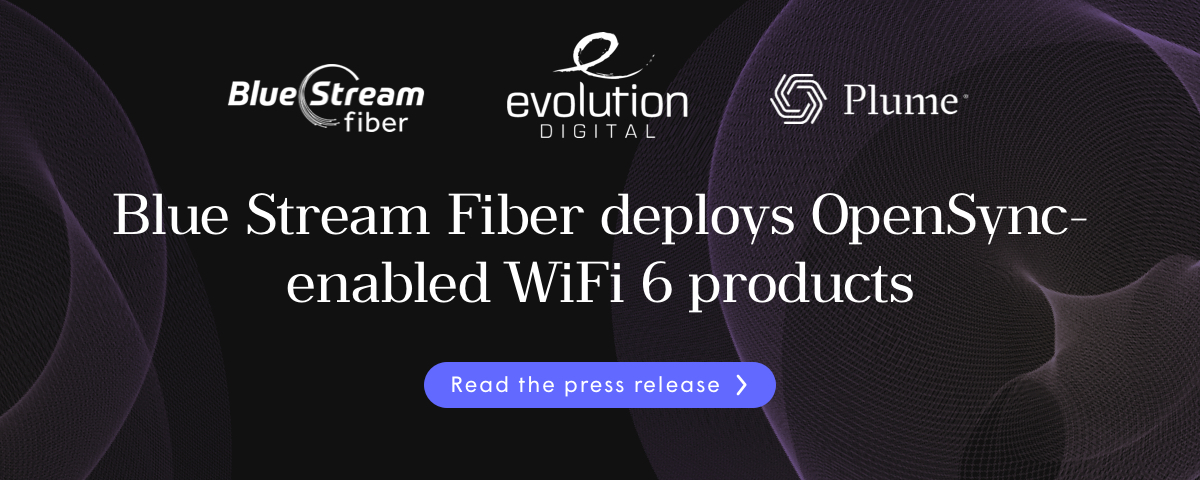 OpenSync expansion
We're delighted to partner with Blue Stream Fiber and Evolution Digital to launch the powerful combination of WiFi 6 OpenSync-integrated hardware and our award-winning SaaS Experience Platform to bring Floridians access to highly personalized, cloud-driven Smart Home Services.
Read the press release >

Ready to connect, Britain?
Join us in London this September for Connected Britain 2022! Learn how you can revolutionize WiFi experiences for your subscribers, gain a competitive edge, and delight your customers with exceptional Smart Home Services customized to their unique needs.
Book your demo >

News round up
In our latest article, we reveal why CSPs must be responsible for smart home security, and how a cloud- and AI-driven approach can provide consumers, and their connected devices, with the ultimate protection.
Read the article >
Forbes's Serenity Gibbons explored the human right to internet access, and the value of creating the best possible customer experience.
Read the article >
Fierce Telecom featured Plume's partner Zyxel, and discussed the importance that remote management plays in the deployment of the latest WiFi technologies, including WiFi 6.
Read the article >